Trimac Retiree Roger Beauchemin Becomes Centenarian
Published on February 18, 2021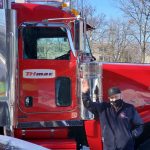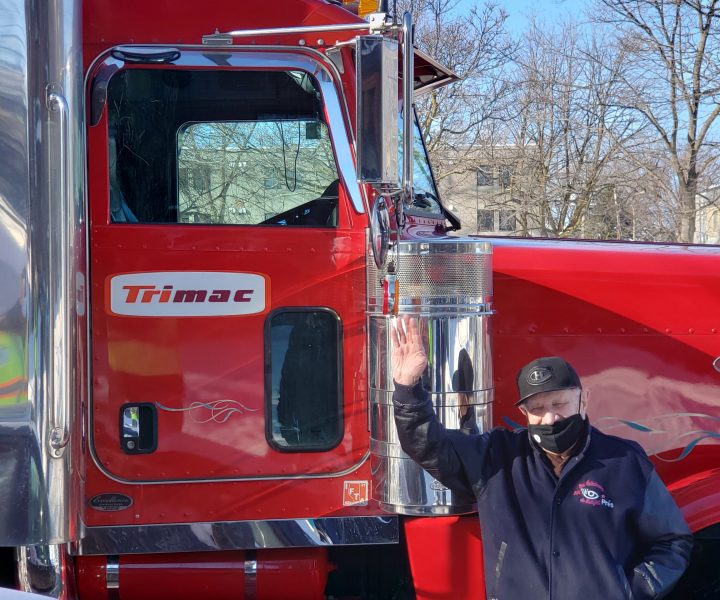 An incredible milestone has been achieved by a retired Trimac driver. While Trimac is proud to have reached 75 years of history, it is certainly no match for Roger Beauchemin, who turns 100 years old on February 11, 2021. 

Beauchemin began his career with Trimac in May of 1948, when the business in Montreal was called Solange Cartage. He drove for 38 years until his retirement in March of 1986.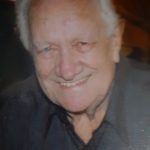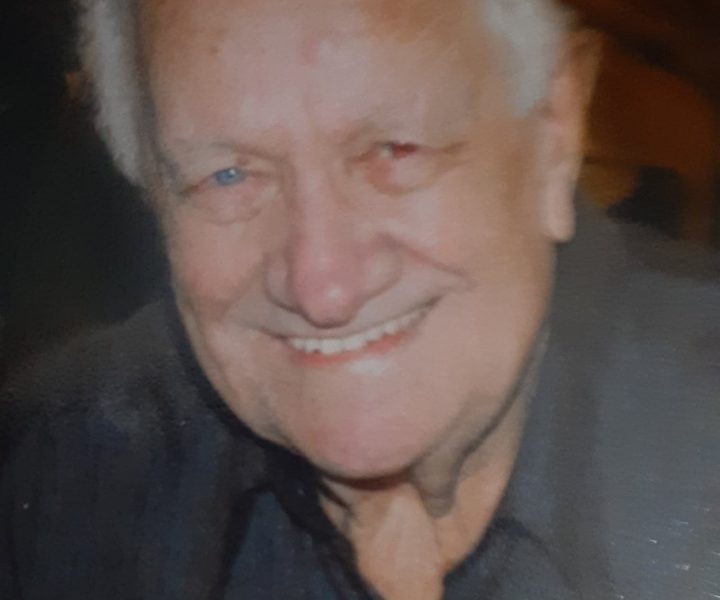 In honour of his birthday, Beauchemin's grandson Francis reached out to Trimac to assist with a celebration during this time of lockdown. Our team based in Quebec organized a truck convoy to cruise by Beauchemin's residence and celebrate with him at a distance. 
Beauchemin said he loved his experience in trucking and has many fond memories from his time with Trimac. 

The first truck Beauchemin drove was a GM, while the last was a White Western. Throughout his career he hauled mostly cement and heavy equipment in Quebec and Ontario. His work included hauling large pieces of cement used to build various bridges throughout the province of Quebec.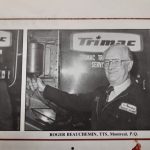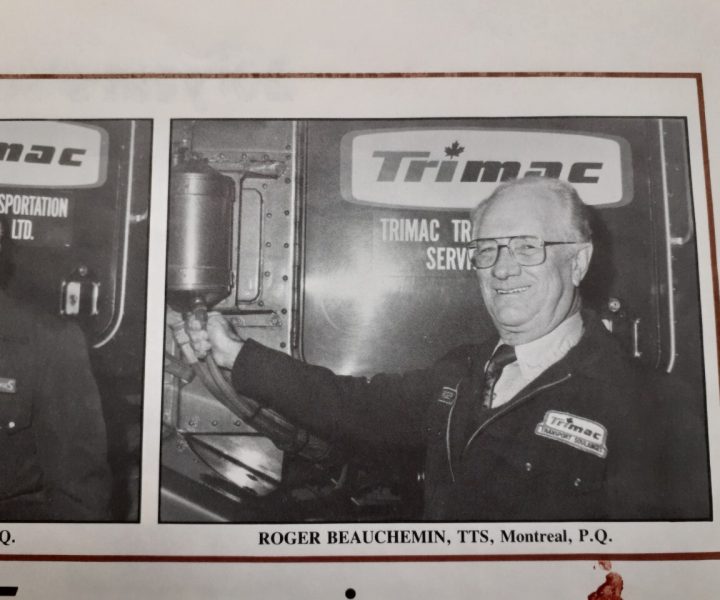 The work he loved the most was his first trip to Sept-Îles, Quebec. At that time the commute was completely on gravel roads. Beauchemin has fond memories of his trips to various dams for Hydro-Québec to deliver cement used for their construction. He was also responsible for hauling the cement for the construction of the Louis-Hippolite-Lafontaine Tunnel and for St-Helen's Island for the 1967 International and Universal Exposition or Expo '67. 

To mark the occasion, a collectible model Mack truck, 50th anniversary book, and some memorabilia was sent to Beauchemin. Trimac would like to thank Beauchemin for all his hard work in hauling the materials that built many of the iconic structures in and around Quebec and also for allowing our company to be a part of his tremendous celebration!