What We Haul
What We Haul
With 75 years of transportation experience, we've learned a thing or two about delivering goods safely. What we do matters in communities across North America. From the oxygen we deliver to our hospitals, the latex we deliver for the paint on the walls of our schools, and the cement that builds the foundation of our homes. Trucking is at the heart and soul of serving the needs of others, and that's our priority.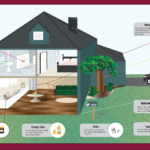 Chemicals
We have high standards for the safe handling and delivery of products that meet or exceed our customers' requirements.
Food Products
We have an exceptional track record of transporting edible products safely in temperature-controlled trailers.
Industrial Gas & Pressurized Commodities
Transporting these products is highly specialized since it involves keeping a gas under pressure to maintain a liquefied state for transportation.
Oilfield Services
We provide a full spectrum of specialized Oilfield Services that differentiates us from our competitors.
Service With Safety
We've been setting the standard for reliable bulk transportation since 1945. Join our industry-leading team today.
Petroleum
We haul a variety of bulk products from refineries to service stations, bulk agencies, manufacturing plants and other end users.
Resource Commodities
Given the diverse nature of the products transported, it is critical to have a skilled team that can design the most cost-effective transportation solution for our customers.