Trimac Recruiter featured guest on SiriusXM's Women In Trucking radio show
Published on March 18, 2023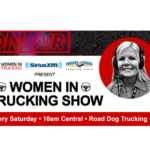 On a recent radio show episode of SiriusXM's Women In Trucking, Trimac Recruiter Sherryann Wilson was featured as a guest panelist speaking with host and Women in Trucking President & CEO Ellen Voie.

The focus of the March 18 broadcast was driver recruiting and retention. Wilson was joined by guests Sara Shah, Director of Human Resources and Recruiting, Tri-National Inc., Sadie Church, Vice President of Driver Relations, Artur Express, Inc., and Heather Jewell, Director of Marketing Strategy, Fusion Now.

The live, call-in show airs exclusively on SiriusXM's Road Dog Channel 146 every Saturday at 11 a.m. ET. The weekly show features listener call-ins and interviews with professionals from the trucking industry—from drivers, technicians, and engineers to transportation CEOs and dispatchers—sharing their stories of the challenges and opportunities of the open road.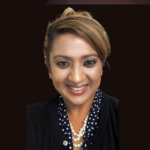 "I spoke about how important recruiting is to the job seeker, and how it fundamentally affects not only the candidate but also the family as a whole," said Wilson.

Women In Trucking, a show geared towards men and women listeners, will also address gender diversity issues pushing for more women to join its ranks. With women making up just under 14 per cent of the trucking industry workforce, SiriusXM's Women In Trucking will help promote the employment of more women by identifying and removing the obstacles that keep them from entering the field.

SiriusXM subscribers can hear Road Dog programming via SiriusXM On Demand, through the SiriusXM app on smartphones and other connected devices, as well as online at siriusxm.com/player. Shows are rebroadcast on Saturdays at 11 p.m. and Sundays at 10 p.m.

Wilson has been invited to participate in a future show.
About Trimac 
Trimac Transportation began 77 years ago as a small family trucking company based in Saskatchewan and is now one of the largest transportation service companies in North America. With over 140 branches and a wide range of experience and services—we are uniquely qualified to provide high-quality bulk shipping solutions. Trimac was built on the foundation of service with safety, and we are proud to provide an essential service and ensure our supply chain remains intact.