Trimac helps STARS renew air ambulance fleet
Published on March 25, 2022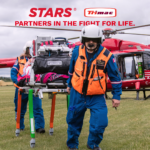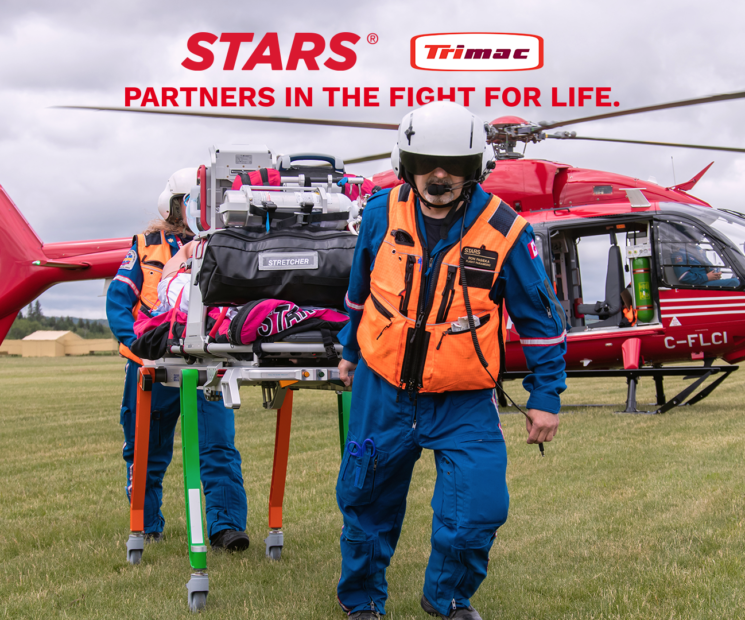 The goal of renewing STARS' aging helicopter fleet is closer to becoming a reality, thanks to a recent $100,000 donation from Trimac.

The funds, donated over the past two years, will be used by the non-profit air ambulance organization to help purchase new, medically equipped Airbus H145 helicopters at a cost of $13 million each. The new aircraft will help STARS deliver critical care to patients across Manitoba, Saskatchewan, Alberta, and parts of British Columbia for generations to come.

The organization's existing fleet of BK117 helicopters are well over 30 years old. STARS expects to reach their capital campaign goal this spring to fully renew their fleet. Funds have been raised by donors, government partners and community fundraising initiatives over the past four years.

STARS is a charitable, non-profit organization that has been providing life-saving helicopter air ambulance service for more than 36 years. The organization came to fruition when a pregnant woman from a rural community died from blood loss, leaving a father alone with their newborn. For STARS founder Dr. Powell, her death was one too many. Something had to be done.

Motivated to change emergency care across rural Alberta, Dr. Powell and his colleagues created a helicopter air ambulance service, which was built and supported by the community.

Trimac has upheld an active and supportive relationship with STARS since 1990 when we made our first donation. Trimac and the McCaig family were early champions of the organization, knowing STARS could one day be called upon if one of our drivers were ever in an emergency in a hard-to-access area of western Canada.

ABOUT STARS

Simply put, STARS fights for life. Since we embarked on our first mission in 1985, we've been driven by the goal of providing people the vital care they need when they need it the most. Whether it's offering hands-on training to rural medical providers or providing rapid, emergency medical transportation for the critically ill and injured, we operate 24/7 from bases in Calgary, Edmonton, Grande Prairie, Regina, Saskatoon, and Winnipeg, anticipating and acting when people need our help. Learn more at STARS.CA.