Trimac and partners up for Global Energy Show Award
Published on October 10, 2021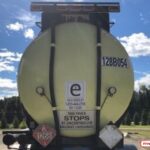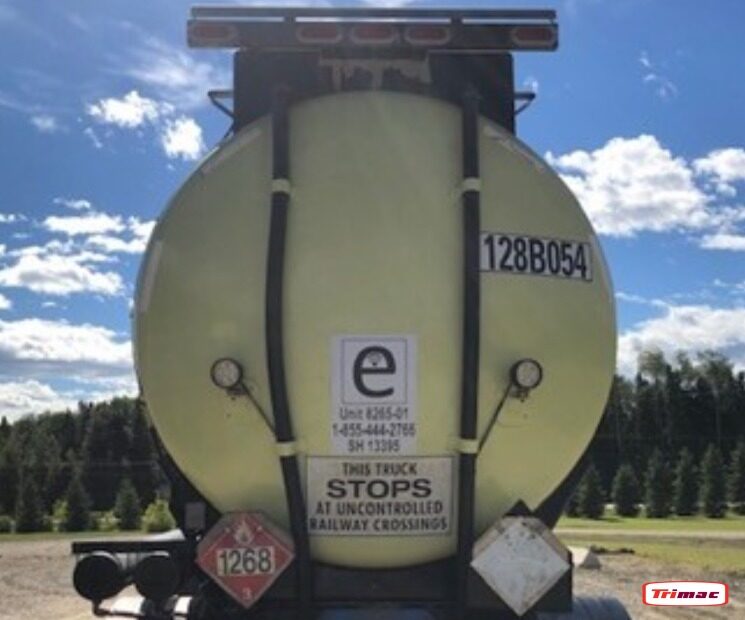 We are thrilled to have been nominated along with our partners EnviroApps Inc. and Tourmaline Oil Corp for a Global Energy Show Award. Our collaboration to test the first electronic shipping documents for the Transport of Dangerous Goods (TDG) by road in Canada is up for a Collaborative Trendsetter Award.

Hosted June 7-9, 2022 in Calgary, Alberta, the Global Energy Show Awards shine a spotlight on excellence in the energy industry. Recognizing leaders, innovators and trail blazers in energy, companies and individuals are recognized for disrupting the industry and promoting healthy advancement of the sector.
Digitizing TDG Shipping Documents for Safety and Efficiency

Regulations in Canada currently require a physical paper shipping document to follow the transportation of dangerous goods. These shipping documents include information on the dangerous goods being transported and provide first responders the information they need in the event of an incident. However, paper documents can be lost, destroyed or inaccessible in an emergency, which can cause delays in response.

"The pilot project allows us to develop and test the use of electronic shipping documents for dangerous goods shipments in Northwest Alberta with Trimac Energy Services hauling crude oil from the Tourmaline site to the delivery point," said Amit Bhargava, Co-founder of Calgary-based technology scale-up company EnviroApps Inc.

The benefits identified from the pilot are documents that have greater legibility and are easier to update, as well as more accessible to emergency responders and are aligned with international regulations. Another benefit is that electronic TDG documents integrate with existing digital business processes.

"We were early adopters of electronic in-cab devices in our fleet, which we have leveraged to improve every aspect of our business," said Ken Trickey, Director of Innovation at Trimac. "The ez2Track system integrates well with our existing technology, provides a wealth of benefits from an efficiency perspective, and throughout COVID-19 has eliminated unwanted points of contact, keeping our drivers safe and healthy."

"Overall, we are very impressed how ez2Track became the single source of truth and eliminated any ambiguity of information. It integrates seamlessly with our in-cab devices and makes our workflow that much more efficient."

Another partner on the project, Tourmaline Oil Corp., is a Canadian senior crude oil and natural gas exploration and production company, uses Trimac to transport some of its product. EnviroApps has been working closely with Tourmaline, Trimac and Transport Canada over the past year to develop a fit-for-purpose solution that is equivalent to, or better than paper documents, and is also accessible to emergency responders in less than five minutes.

Congratulations to our fellow nominees in the category.

About Trimac Transportation

Trimac Transportation began 75 years ago as a small family trucking company based in Saskatchewan and is now one of the largest transportation service companies in North America. With over 70 branches and a wide range of experience and services—we are uniquely qualified to provide high-quality bulk shipping solutions. Trimac was built on the foundation of service with safety, and we are proud to provide an essential service and ensure our supply chain remains intact.