National Tank Services staffer bettering lives outside of work through sport
Published on January 31, 2022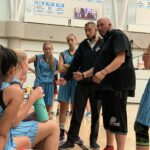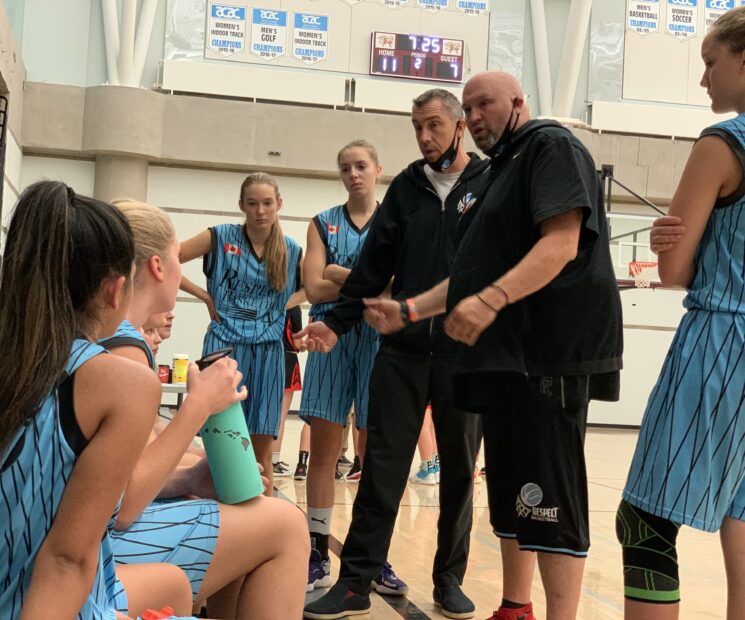 If you don't find Clay Watson busy as Parts and Service Coordinator at the Calgary National Tank Services branch, it's likely he's out on the court coaching youth basketball teams.

Over Christmas, Trimac and Mr. Stairwell (Shop of the Future contractors who worked on the Calgary Branch) made a small donation to contribute to a holiday meal for Watson's Respect Basketball program for kids ages 5 to 18.

"Turns out a lot of the kids on the team are not able to eat on a regular basis," said Dennis Peacock, Area Manager NTS. "Clay started bring snacks out of his own pocket to practice for the players so the kids can eat something."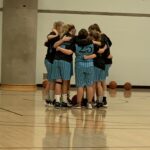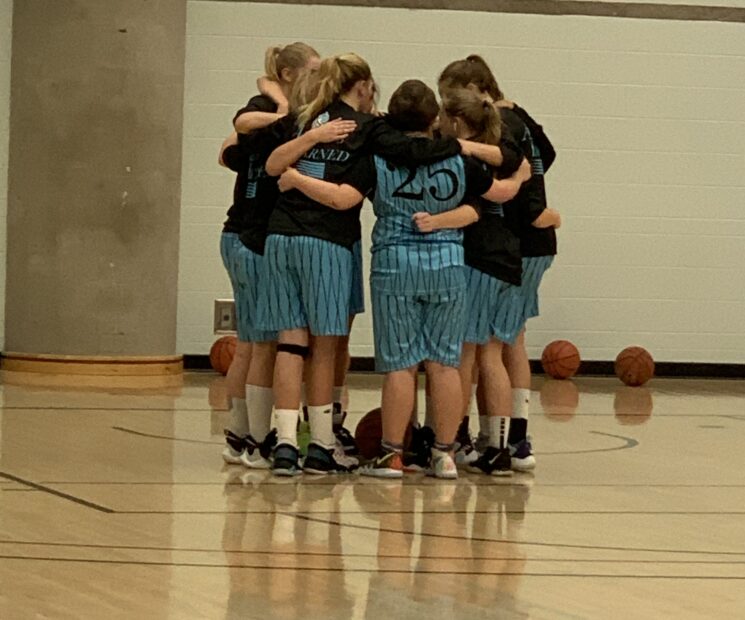 Watson, who has coached youth basketball for the last 12 years, has two daughters playing basketball themselves. His family noticed the price to participate in club basketball drastically rise. It was at that time that Watson knew he needed to find an alternative for kids to play at more reasonable costs, and the idea for Respect Basketball was conceived by their current board of directors.

"Respect Basketball Association is not-for profit, meaning that all the money that comes in goes back into the program to cover the costs of fees, gym time, gear, tourney fees, and travel," said Watson, who is celebrating his 5-year anniversary with Trimac this month. "We wanted to offer a high calibre basketball experience for those who couldn't afford clubs, with more playing time and exposure at reduced costs."

All of the club's coaches are top tier and certified in different areas of the game and could be making a wage coaching for other programs but would rather give back in a full-time volunteer position.

And while basketball skills are important, Watson has implemented a unique training style.

"We call it Respect Training, where we teach them character and how to be good community members. It's not just about basketball for us," said Watson. Respect Training focuses on physical, mental and character development so that players will find success and development at all levels of play. The goal is to not only develop outstanding basketball players but encourage players to become the best version of themselves both on and off the court.

As Respect's inaugural season progressed, Watson and his wife recognized the need for more support, off the court. A lot of the kids in their program rely on public transportation and don't have the opportunity to eat a meal before practice, or they don't have the means to purchase their own food before their practice.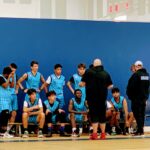 Respect Basketball implemented a sandwich program, which is supported by volunteers, donations, and sponsorships.

The program has also managed to fundraise to supply uniforms/jerseys and other equipment for the team as well. Respect Basketball wants kids from all backgrounds and financial situations to have the opportunity to play club level basketball with the same perks, such as gear and training opportunities, that a lot of the more expensive programs offer. To accomplish this, Watson works with families by offering payment plans and sponsorship opportunities to help offset the registration fee. Watson will not turn anyone away from the program and looks at Respect as an opportunity for many of these kids to contribute to their communities and stay on the right path.

"A few kids have mentioned that the team was keeping them away from the gangs they used they hang out with outside of school hours," he said.

Not only is the popularity of the program growing, but so too is their winning streak. When the club kicked off, the teams were getting beat by 40 to 50 points each. The last game they faced off to the top undefeated team in the league, and Respect took home the win.

The main season for the club will start this coming March. The club relies on donations and sponsorships to run the program and keep fees low. You can learn more about the team at respectbasketball.ca or https://www.instagram.com/respectbball/?hl=en