Get to know Dean Hansen, Trimac's 2022 finalist for Professional Tank Truck Driver of the Year
Published on March 03, 2022
Earlier this year, Canadian Owner Operator Dean Hansen was named as one of eight finalists in the National Tank Truck Carriers' Professional Tank Truck Driver of the Year Award. He is the only Canadian in the running.

In early 2022, Dean flew to Washington, DC, to complete interviews with an NTTC panel and meet with his fellow nominees and past award winners. The US drivers were especially interested in Dean's experience driving on the Alaska Highway and on ice roads. Between the eight nominated drivers, it is estimated that the group has driven 25 million miles and holds more than 300 years of experience.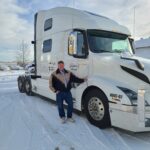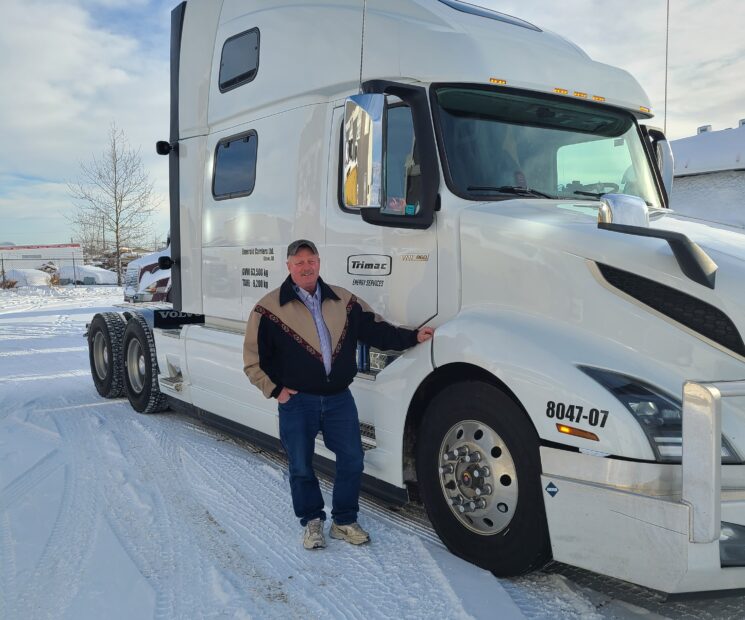 A career behind the wheel

Dean has been a professional driver since 1976 and has an estimated 3.7 million miles under his belt.

His fascination with trucks started early as a young boy when his uncle introduced him to his first driving experience. So, it was an easy decision to pick up the profession at the age of 17. He began driving truck in 1976 in Red Earth, Alberta. Throughout his career, he has been in business with his mother, father, sister, brother in-law, brother, and sister in-law.

"I love driving truck," he said. "I love going different places and this has given me the opportunity to travel to a lot of different areas."

Over the years, he has taken advantage of opportunities to run his own business with various family members. At the peak of his company's operation in the 1980s, he had eight trucks working for Gibson Energy. Eventually, he focused his efforts being based out of Edson, Alberta.

By 1997, he bought out his parents and continued to operate trucks with his brother Robert and his wife Heather as Emerald Carriers Ltd. In 2016, he decreased down to operating two trucks with the help of his driver Darian, who has been driving with Dean for 24 years.

Dean celebrated his 45th service anniversary in May of 2021. He is now based out of Trimac Energy Service's Edmonton, Pressure branch. Dean primarily hauls pressurized commodities but has hauled many other bulk products.
His work has taken him throughout western Canada but also east to Winnipeg, west to the coast, and sometimes into the Northwest Territories, the Yukon, and the northern US.

The biggest changes he's noticed to the industry over his driving career is the improvement of equipment and safety regulations.

"Dean's a natural leader and his unwavering commitment to Safety which made him an ideal candidate," said Area Manager Besnik Gasi, who joined Dean and his wife Susan at the panel meet and greet in Washington. "He trains all of our new hires and consistently challenges everyone to do better and improve processes. His key to success has been his wife Susan, attitude, and aptitude—he comes in positive each day and tries to see different perspectives."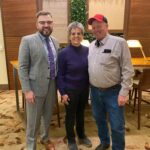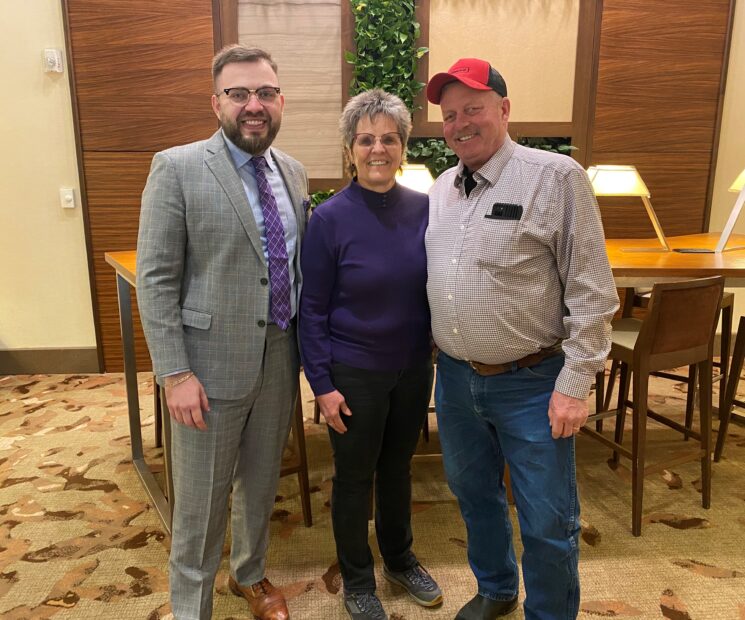 Support network and mentorship

Dean's philosophy is that mentorship is one of the biggest assets to any company looking to recruit drivers.

"Giving somebody someone they can call and rely on for the best information is so important," said Dean, who has done quite a bit of training with new drivers over the years. "I always give a new driver I have trained my 24-hour phone number. A four-minute phone call at 3am is better than a potential catastrophe. It's best to get your questions answered and find out as much info before going into a job."

He also values the mentors and co-workers he's had the privilege to work with throughout his career.

"In all the years I have been in this, the people I have met, some have become lifelong friends since I've been in this industry," said Dean. "I can't be thankful enough to the people who have helped me along the way and those I've worked with."

In particular, he holds Neil Carruthers in high regard, who worked for him and Dean's father Lloyd for a short time before moving onto management at Gibson's. His father was also a tremendous mentor for Dean. Dean considers friend Don Davidson one of the best truck drivers who has worked with his family for 13 years. And without a doubt, Dean gives credit to his wife Susan.

"My wife is probably more responsible for keeping me going than anyone," said Dean, speaking of his wife of 38 years. "She has been my partner since Day 1."
When Dean's not on the road, he is spending time with his two sons, Logan and Myles and their families. He is grateful for the sacrifices his family made while he was away on long hauls.

Dean was shocked and very grateful for the nomination of 2021-2022 Professional Tank Truck Driver of the Year. The Grand Champion will be unveiled at the NTTC's 2022 Annual Conference & Exhibits in San Diego, California, April 23-26th.