Attend a Trimac Academy Live Seminar: Truckers Against Trafficking
Published on July 20, 2021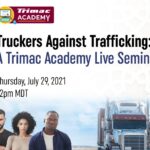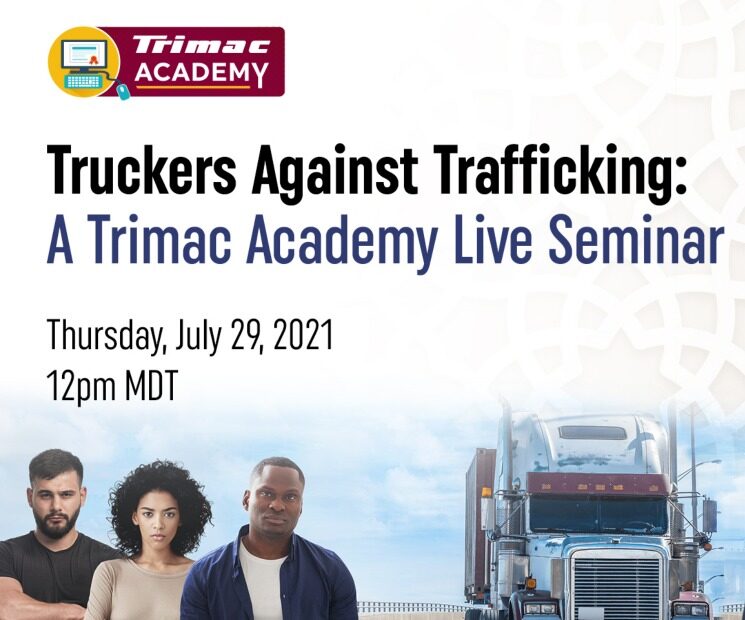 Human trafficking is one of the greatest human rights violations of our time. Tens of thousands of people every year are illegally trafficked within and into the United States and Canada. Many of these victims are minors, often young females, who are brutally forced to preform commercial acts of sex or labor against their will.

To raise awareness ahead of International Day Against Trafficking in Persons on July 30th, Trimac is hosting a Trimac Academy Live Seminar featuring Truckers Against Trafficking's Helen Hofer, Director of the Freedom Drivers Project.

Join the webinar to learn more about this important issue and what we can do together.


About the free Webinar
Truckers and those working in the trucking industry are a group who have the greatest opportunity to spot human trafficking as it is happening. Training and working with front-line responders in the fight against human trafficking can and does yield big results when we reach and empower them with the tools to recognize and report human trafficking today.

For example, with one phone call, a trucker who saw some underaged girls working a truck stop not only facilitated the recovery of those girls, but also that of seven other minors. Join us on July 29th at 12pm MDT to learn what trafficking looks like as it intersects with the trucking industry. Learn how you can personally play a role to stop it by empowering the drivers with whom your work connects.

About the Presenter
Hear from Helen Hofer, director of the Freedom Drivers Project at Truckers Against Trafficking. For the last six years in this role, Helen supported over 40,000 professionals in their training on the realities of human trafficking and how to make an impact through their role in their industry and community. In addition to bringing the Freedom Drivers Project mobile exhibit to trade shows, corporate events, and large community events, Helen hosts Truckers Against Trafficking's Driving Freedom Podcast.

This podcast shares the insights of industry and anti-trafficking movement experts to keep the transportation industry best informed to disrupt the work of traffickers and to support survivors on their path to freedom. Helen works to provide critical information to strategic sectors of society to ensure every person is equipped in their role to drive freedom.
Join the live event on July 29th at 12pm MDT here.

About Trimac

Trimac Transportation began 75 years ago as a small family trucking company based in Saskatchewan and is now one of the largest transportation service companies in North America. With over 140 branches and a wide range of experience and services—we are uniquely qualified to provide high-quality bulk shipping solutions. Trimac was built on the foundation of service with safety, and we are proud to provide an essential service and ensure our supply chain remains intact.