Women In Trucking Association names Trimac recruiter a 2023 Top Women to Watch in Transportation
Publié le 15 March 2023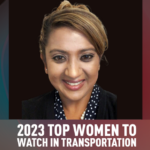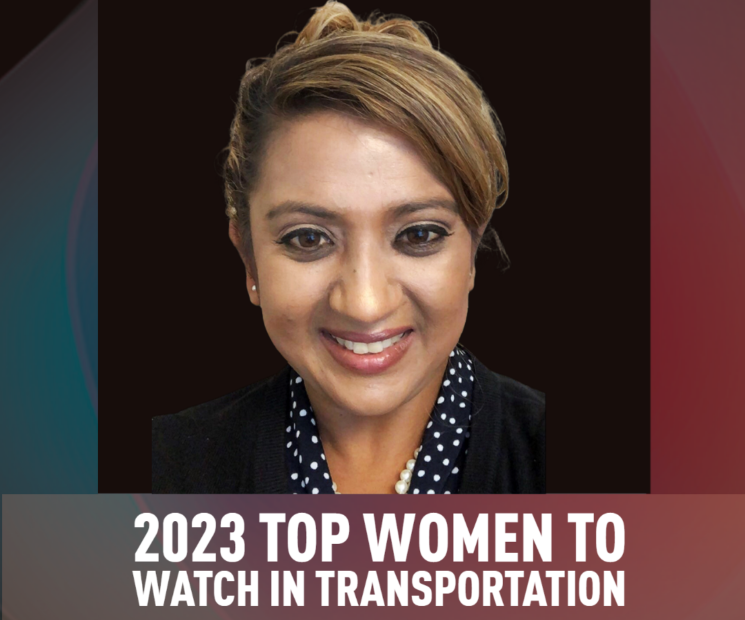 The Women In Trucking Association (WIT) will later this year announce its sixth annual list of Top Women to Watch in Transportation, and one of our own made the list. Congratulations go out to Recruiter Sherryann Wilson on the award!

The editorial staff of WIT's Redefining the Road, WIT's official magazine, selected individuals for their significant career accomplishments in the past 12 to 18 months, as well as their efforts to promote gender diversity.

Sherryann has been a driver and technical recruiter for Trimac for the past two years. She is invaluable to the organization as she has personal experience as a professional driver and in operations through her time in the Army. Houston, Texas-based Recruiter Sherryann Wilson was Private First Class, 77F Petroleum Supply Specialist who oversaw the use and distribution of petroleum products. She completed her Basic Training in Fort Jackson, South Carolina, AIT in Fort Lee, Virginia, additional Military Occupational Specialty (MOS) training in Fort Leonard Wood, Missouri. Fort Hood, Texas was her permanent duty station. She believes there are certain traits that are common between trucking and military.

"Truckers must follow and adhere to strict guidelines set forth by the FMCSA," she said. "There are so many moving parts that make up the transportation industry. Safety is number one in order to keep everyone on the road safe. The military teaches core values which are the building blocks of a solid foundation: duty, integrity, ethics, honor, courage, and loyalty."

Sherryann is a boots-on-the-ground gal who understands and appreciates safety first.

Sherryann recruited for dry bulk drivers and crude operations, then picked up all of the National Tank Services (shop and washrack) locations in the United States. Across the US, Sherryann handles all technical jobs that Trimac offers. Trimac lost a recruiter in the North last year, and Sherryann was able to jump in and handle the technical requirements for all the provinces in Canada. From British Columbia to Ontario, Sherryann has hired all technicians.
Sherryann also volunteers as the co-chair Trimac's United Way campaign, which raised over $70,000 for communities across Canada and the US. We just wrapped up a successful 2022 with much participation companywide! 

Sherryann's appreciation for trucking is deep rooted. She has always been around the automotive industry. Her father owned an auto repair shop in Trinidad and Tobago and opened a tire and mechanic shop when we moved to Texas. Eventually Sherryann joined the US Army and enlisted as a Petroleum Supply Specialist. Her MOS allowed me to gain an Army CDL. Sherryann was trained to haul petroleum, oil, lubricants, water, and operated pumps, tankers, and fueled aviation and railcar systems.
 
She has always had a love for motorsports, gasoline, and cars. That's one of the reasons she chose her MOS. She says "if you love the smell of fuel, why not haul it?" When she finished her tour in the Army, Sherryann took over her dad's mechanic/tire shop, and made her way into trucking. She eventually became a Recruiter hiring the same talent that she was trained for in the US Army. Talk about full circle!

She champions the hiring of women and exemplifies the organization's diverse workplace culture. She is the first face that new drivers see when they show interest in working for Trimac, and she is a wonderful example of commitment to the industry.

About Women In Trucking Association, Inc.​​​​​​​
Women In Trucking Association, Inc. is a non-profit association established to encourage the employment of women in the trucking industry, promote their accomplishments and minimize obstacles faced by women working in the trucking industry. Membership is not limited to women, as 17% of its members are men who support the mission.

Congrats to all the winners!
About Trimac 
Trimac Transportation began 77 years ago as a small family trucking company based in Saskatchewan and is now one of the largest transportation service companies in North America. With over 140 branches and a wide range of experience and services—we are uniquely qualified to provide high-quality bulk shipping solutions. Trimac was built on the foundation of service with safety, and we are proud to provide an essential service and ensure our supply chain remains intact.