Trimac United Way Chair nominated for 2022 Community Impact Award
Publié le 16 March 2023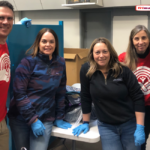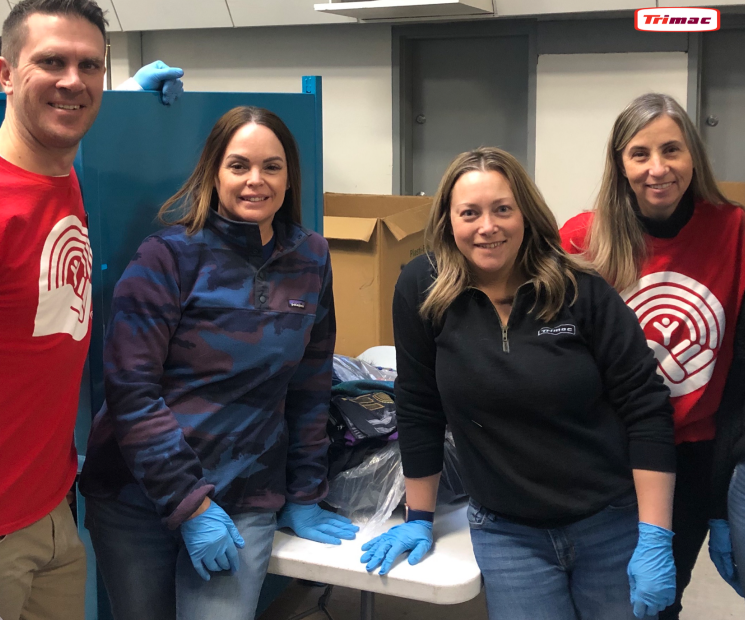 We are proud to announce that our 2022 United Way Campaign Chair, Kelly Huson Evrard, has been nominated for the Power of One Award by United Way of Calgary and Area.

The Power of One Award recognizes a United Way Workplace Campaign Volunteer who has exceeded expectations and created a greater awareness of United Way in the community and workplace through their personal involvement and initiative.

The Community Impact Awards celebrate the extraordinary organizations and community members who are building a better tomorrow for Calgary. The event will highlight organizations that supported Calgary's communities last year and helped improve the lives of thousands of Calgarians. 

While Kelly's efforts are being recognized, the 2022 campaign was a success because of the dedication of all Trimac volunteers.

Employees donated at a bronze, silver, or gold donor level to grant them access to activities such as the early bird draw, leadership giving draw, and cash prize draw. We also hosted three learning events over the course of the campaign that helped our teams discover how to be a natural support, what it's like to be an Asset Limited, Income Constrained, Employed (ALICE®) community member, and what it takes to be a leadership donor. 

Our silent auction put our employees' bidding skills to the test. Bingo, walkathon, and cornhole block parties kept that competitive spirit going. The United Way Committee sold a calendar of Trimac pets which showcased our furry and not so furry friends. And Calgary head office employees are anticipating if VP People & Culture Rhonda Leason can defend her Sweet Treats winner title for next year or will another VP rise to the challenge and take the title!


What is United Way? 
Everyone needs a hand at one point or another, and everyone deserves a fair shot at a good life. That's why United Way exists—to improve lives locally. But in cities of all sizes, it is impossible for one individual or organization to respond to all the social needs—strong partnerships are key to creating change in our community. United Way of Calgary and Area and Houston operate within a strong network of social services to build a connected system of community supports so everyone has access to programs and services when they need them, guaranteeing daily assistance for our community's most vulnerable people. 

Giving back to our communities has been a part of the Trimac culture for a very long time. For over 25 years Trimac has been running a United Way campaign each fall to support the organization's community impact in giving back. The week-long campaign raises funds for the local United Way chapters to assist those that require a little extra help in the community. 

History of Trimac and United Way 
Trimac has been involved with Calgary & Area United Way since 1988. Since then, Trimac has raised over $2 million. Those funds go to helping improve the lives of local communities, helping kids be all they can be, and building strong and healthy communities. In 2020, the campaign extended across borders for the first time, partnering with the United Way Greater Houston to ensure our fundraising efforts reached even more in need. 

About Trimac 
Trimac Transportation began 77 years ago as a small family trucking company based in Saskatchewan and is now one of the largest transportation service companies in North America. With over 140 branches and a wide range of experience and services—we are uniquely qualified to provide high-quality bulk shipping solutions. Trimac was built on the foundation of service with safety, and we are proud to provide an essential service and ensure our supply chain remains intact.