Trimac named 2021 Top Companies for Women to Work For in Transportation for 4th consecutive year
Publié le 29 October 2021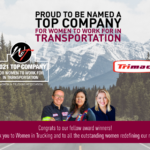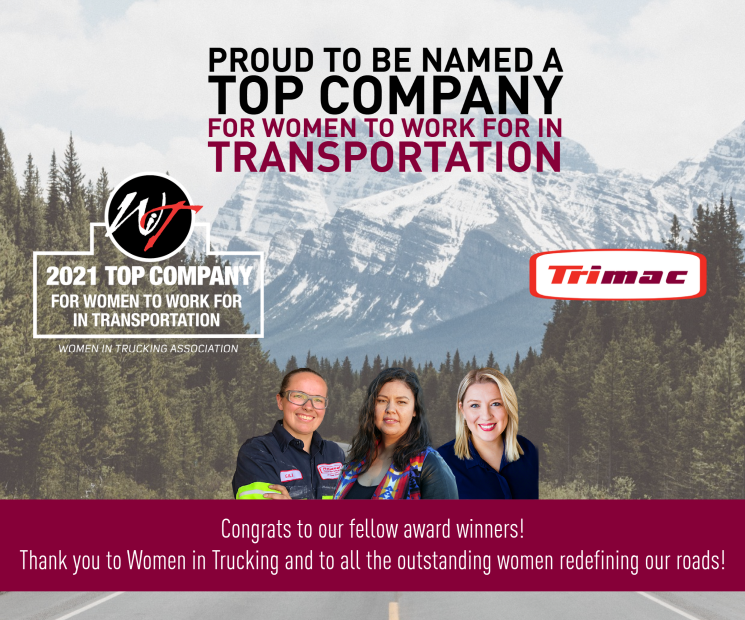 Trimac has maintained its reputation as a top company for women to work for in transportation as deemed by Women in Trucking (WIT). The coveted award is the fourth time Trimac has been named with this incredible honour, having won it since the award's inception in 2018.

"As a company that is proud of its more than 75 years, this is an incredible distinction," said Virginia Shanks, Director of Recruitment at Trimac.

"We're proud of our history, safety values, and culture embracing diversity," she said. "Knowing that we won this award is a tribute to the cultural excellence, employee engagement, and leadership training we offer—as well as the many opportunities for women that are found here."

With more than 14,000 votes cast by the industry, Trimac is one of only 100 fleets to receive the recognition. Redefining the Road magazine, the official magazine of WIT, created the award to promote the accomplishments of companies that are focused on the employment of women in the trucking industry.

"As women rise through the ranks in the transportation industry, we are excited to feature the companies that make the extra effort to attract and retain a more gender-diverse workforce," said Ellen Voie, president and CEO of WIT. "We applaud their efforts and this distinction is our way of giving them the recognition they deserve."

The list of recipients is comprised of a diverse range of business sectors in the commercial freight transportation marketplace, including motor carriers, third-party logistics companies, and original equipment manufacturers. To be recognized, fleets must exude positive characteristics in areas such as corporate cultures that foster gender diversity; competitive compensation and benefits; flexible hours and work requirements; professional development opportunities; and career advancement opportunities.

After the nomination period ended, applicants are carefully reviewed to ensure they qualify by meeting a minimum threshold of qualifications. Then, the final ballot of companies is voted on by individuals in the industry.

Companies will be recognized in person at the WIT Accelerate Conference & Expo in Dallas, Texas, Nov. 7 to 9.

Congratulations to all the other companies that received this recognition, and to the women of Trimac who make us so proud each day!