Trimac donates $25,000 to Heart & Stroke: Advancing research and saving lives
Publié le 18 July 2023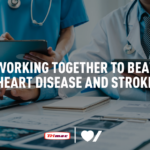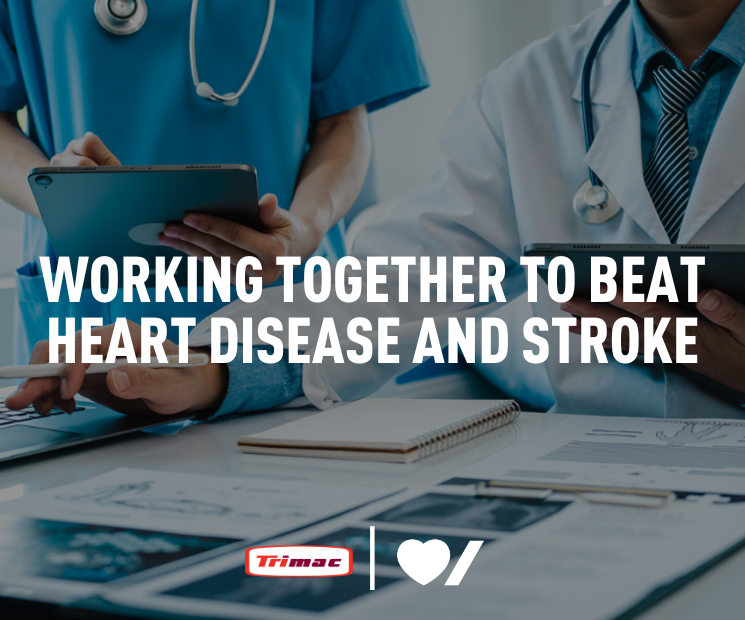 Calgary, Alberta—In support of the Heart & Stroke Foundation's invaluable work in heart disease and stroke research, education and advocacy, Trimac generously donated $25,000 to the non-profit organization. This contribution reflects Trimac's dedication to making a meaningful difference in communities we serve and aligns with Heart & Stroke's mission to create a healthcare system where no person is left behind.

The partnership between Heart & Stroke and Trimac flourished during the Ride For Heart fundraising initiative held by the non-profit organization in June. As part of their collaboration, they also organized an employee education and engagement session on Heart & Brain Health. Through this interaction, Trimac had the opportunity to gain insights into the critical areas of research and advocacy that Heart & Stroke focuses on.

Stroke, being the fourth leading cause of death in Canada and a leading cause of adult disability, demands immediate attention and awareness. Heart & Stroke's FAST mnemonic has proven to be an effective tool in recognizing the onset of a stroke and seeking emergency care promptly, potentially saving lives and improving outcomes.

Trimac's donation to the Heart & Stroke Foundation is a significant step towards advancing life-saving research and strengthening advocacy efforts.

About Trimac
Trimac Transportation was founded in 1945 as a small family trucking company based in Saskatchewan and is now one of the largest transportation service companies in North America. With over 140 branches and a wide range of experience and services—we are uniquely qualified to provide high-quality bulk shipping solutions. Trimac was built on the foundation of service with safety, and we are proud to provide an essential service and ensure our supply chain remains intact.

About the Heart & Stroke Foundation
The Heart & Stroke Foundation is a renowned non-profit organization dedicated to advancing research in heart disease and stroke, promoting healthy living and supporting those affected by these conditions. The foundation's efforts are driven by the understanding that heart disease and stroke are leading causes of death and disability around the world. By focusing on prevention, treatment and research, the Heart & Stroke foundation aims to reduce the impact of these conditions and improve the health of communities.