Doyle Sims & Sons Marks Fourth Acquisition of 2023 for Trimac
Publié le 23 August 2023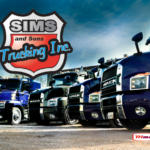 Calgary, AB—Trimac is pleased to announce its fourth acquisition of the year with the purchase of Doyle Sims & Sons Trucking Inc. The family-owned and operated asset-based bulk transporter was formed in Gleason, Tennessee in 1949 and operates primarily in the south, southeast, and mid-west. Doyle Sims & Sons Trucking specializes in transportation of non-hazardous and non-food grade products in pneumatic, liquid, dump, and hopper trailers. Products include clay, sand, oils, and other non-hazmat products. The company also offers brokerage services under DSS Logistics.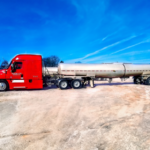 "In acquiring Doyle Sims & Sons Trucking Inc., we are not just adding another company to our portfolio; we are integrating three quarters of a century's worth of experience, knowledge, and legacy into the Trimac family," said Trimac President and CEO, Matt Faure. "This fourth acquisition of 2023 symbolizes not just growth, but a continuation of our commitment to excellence."

The acquired fleet consists of 111 trucks, 118 trailers and 95 employes. Doyle Sims's son David Sims joined the business in 1982, followed by the company's last CEO Johnny Wagster, who doubled the company's fleet size since joining in 1998. He grew the company from 64 trucks to 120. The fleet averages 8 million miles and more than 18,000 loads per year. Much of their customer business consists of moving clay, kaolin, sand, dolomite, and limestone.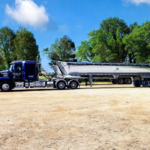 "Together, we will continue to uphold the highest standards of safety, efficiency, and sustainability, while better serving our customers across the Gulf Coast and Southeast region of the US," Faure continued. "The road ahead is paved with opportunity, and with the addition of Doyle Sims & Sons Trucking, we accelerate towards a stronger, more resilient future for our industry."

The company's headquarters has two shop bays, a wash bay, and an administrative office. Doyle Sims & Sons Trucking is a fellow member of the SmartWay Transport Partnership, which demonstrates a dedication to responsible and sustainable transportation practices alongside committing to reducing emissions, improving fuel efficiency, and contributing to a more sustainable future for our industry.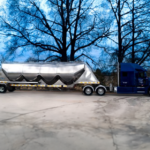 About Trimac 
Trimac Transportation was founded in 1945 as a small family trucking company based in Saskatchewan and is now one of the largest transportation service companies in North America. With over 100 branches and a wide range of experience and services, Trimac is uniquely qualified to provide high-quality bulk shipping solutions. Trimac was built on the foundation of service with safety, and it is proud to provide an essential service and ensure our supply chain remains intact.